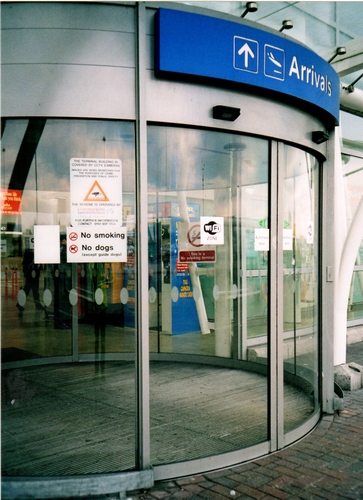 Laminated curved glass is comprised of two or more identical pieces of annealed or toughened curved glass, which are bonded together using a clear cast in place liquid resin interlayer. Standard interlayer thicknesses are 1.0mm and 1.5mm. Clear pressure sensitised tape is used to form an additional bond on the outside edges of the glass to define the thickness of the interlayer.
The benefits of using laminated curved glass include:
SAFETY
The principal feature of curved/bent laminated safety glass is its performance under impact. Laminated curved glass absorbs the energy of the impact, resisting penetration. Although the curved glass may break, the glass fragments remain firmly bonded to the laminated interlayer. In glass skylights, sloped glazing installations and curtain walling, there is always the possibility of breaking glass, which could cause a lot of injuries and safety issues with falling glass.
SECURITY
Windows are the main point of entry for intruders due to the ease of breaking glass and forcing entry; however, curved laminated glass can resist their intrusion. Even when broken the laminated interlayer continues to safeguard the building until the glass is replaced.
SOUND REDUCTION
Sound pollution can be a problem in both the work and home environment. Curved laminated glass has proven to be an excellent resistance to noise and sound dampening. This is due to the properties of the laminated interlayer which helps by absorbing the sound which passes through the laminated glass.
UV CONTROL
The major cause of deterioration and fading of furnishings and pictures is the effect caused by short-wavelength UV radiation. UV-absorbing additives in curved laminated glass can screen out almost all these damaging rays without compromising the interlayer.
DESIGN VERSATILITY
Any combination of annealed or toughened curved glass can be used with our laminating system, including tinted and sandblasted options. The sandblasted effect can be incorporated inside the laminate, by laminating the sandblast pattern inside the glass your design cannot be at the mercy of stains, fingerprints, abrasions or harsh cleaning products. The result is a durable, easy to maintain decorative product with the full safety performance of conventional laminated glass.

For usages see applications page